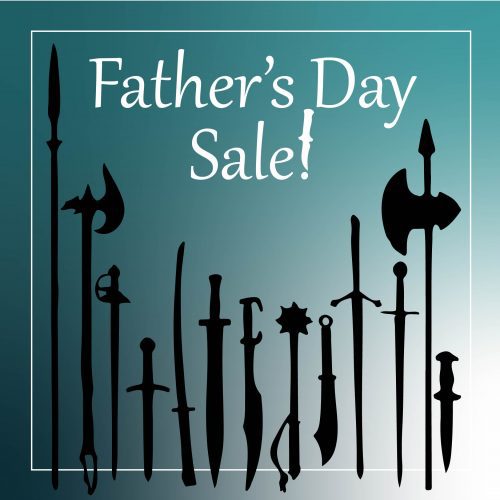 Father's Day Sale
Happy Father's Day everyone! Celebrate the Powerful men in your life. Thank you for all you do Dads!
Power Weapons for Powerful Men!  Save 10% with coupon code "POWER".  Valid 6/12/19-6/18/19.  ONLINE ONLY!
Expect longer processing times while we're away at Ragnarok.  The end of the world is important but so are great Dads!  Thanks for your patience while we travel cross-country.  Sorry Dads, Sale not valid in person.
---
Use coupon code "POWER" to save 10% online only, this category only. Valid 6/12/19-6/18/19.